Specialized Master in Finance

Alumni Testimonials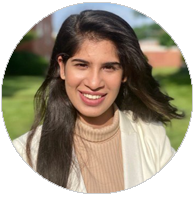 The SMF program helped me build a strong foundation in both theoretical and practical aspects of finance. I improved my leadership style, soft and technical skills, including financial modeling, valuations, and programming languages like R and SQL. The courses M&A, Enterprise Risk Management, Financial Software, and Financial Analysis and Valuation were fantastic. The SMF faculty helps build a robust professional network which is tremendously valuable in job searches. I am a proud member of this vast Buckeye family spread across the globe!
Divyanshi
Girotra
2020 SMF Alumna | Associate, Global Markets | Goldman Sachs | New York City, NY
---
The SMF professors and mentors helped me understand possible finance career paths and quickly connected me with alumni in different fields. The wide variety of course offerings also allowed me to dive deeper into my interests and served as a foundation to transition into consulting, business valuation, and venture capital. One of the best attributes of the SMF program is its class profile. The program is large enough to offer wide diversity and small enough to offer personalized attention and connections with peers.
Ethan
Barteck
2017 SMF Alumnus | Senior Analyst | Fifth Third Ventures | Cincinnati, OH
---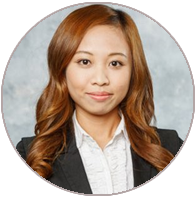 My experience at Ohio State was truly rewarding and amazing. Fisher's SMF program provided opportunities to learn from top-rated professors and network with corporate executives. I met my current manager at a Fisher networking event, started working after graduation, and have contributed to 100+ projects. The SMF program equips you with the skills and resources for a promising career. I am an incredibly proud alumni and BUCKEYE!
Amy
Lei
2015 SMF Alumna | Vice President | Fuyao Glass Corporation of America | Moraine, OH
---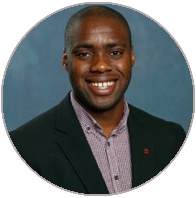 I wanted a career in risk management. This desire would not have become a reality without the help of the Fisher Career Management professionals, my professors, and mentors who helped me reach that goal. They were an incredible resource for exploring career options and helping identify my strengths while addressing weaknesses. I felt at home at Fisher very quickly as it prepared me with the technical and soft skills required to perform at a high level. The Fisher community also opened my eyes to various cultures and personalities with opportunities to learn from peers.
Terence
Mordi
2017 SMF Alumnus | AVP | CIBC Commercial Banking | Toronto, Ontario, Canada
---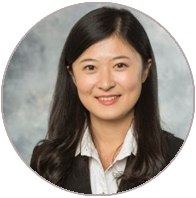 I can't thank Ohio State's SMF program enough for helping me achieve my career goal - to become an investment professional. Courses strike a balance between imparting academic knowledge and career prep while also introducing several tools or frameworks to analyze companies' financial performance. In addition, I improved my technical skills, including excel modeling and financial statement analysis. I also enhanced my soft skills such as public speaking and communication. Most importantly, the faculty helped make professional connections during my job search.
Yiqin
Gao, FRM, CFA
2014 SMF Alumna | Senior Investment Professional | Nationwide | Columbus, OH
---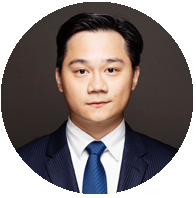 Applying to Fisher's SMF program is the best choice I've ever made. The team-oriented learning, excellent professors, and opportunities to work with people from diverse backgrounds provided me with critical insights and an understanding of investment banking. Courses such as the Core Capstone Project, M&A, PE, and CRB allowed me to develop my professional skillset further and explore finance fields. Professors' also provided students with opportunities to learn from CEOs and Wall Street professionals. I am thrilled that I chose Fisher and am a very proud alumnus.
Tzu-Heng (Hans)
Lin
2020 SMF Alumnus | Analyst | KPMG Taiwan Deal Advisory | Taipei, Taiwan
---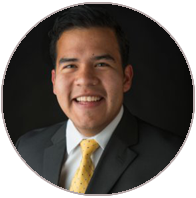 One of the unique aspects of Fisher's SMF curriculum is the capstone projects/consulting practicum. Top corporations assign these according to real business needs they are experiencing within their industries. This opportunity was unparalleled, with access to corporate executives and tangible real-world experience. The fact that these businesses trust the SMF candidates to find solutions to their needs confirms that the marketplace recognizes the outstanding quality of Fisher and SMF students.
Hector
Milla
2017 SMF Alumnus | Manager (Transfer Pricing & Operating Model Effectiveness | EY | Netherlands
---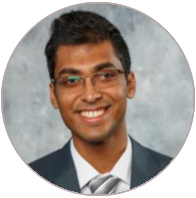 Coming from Bangladesh, I had limited practical experience in international financial markets before joining the Fisher SMF program. The SMF program helped me develop an appreciation for the intricacies of global markets and provided exposure to an array of financial concepts and practices. The program taught me skills, such as financial modeling, and encouraged habits, such as being up-to-date with the news, that helped me crack interviews and let me stand out of the crowd in my profession today.
Fuad
Alam
2015 SMF Alumnus | Risk Manager | Google | San Francisco, CA
---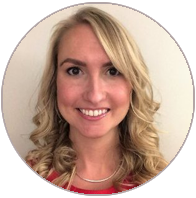 I chose the Fisher SMF program to pursue a career in investment banking. The program provided general financial skills and a broad range of additional course options to tailor my course load to fit my specific interest. I was able to take classes including M&A, Private Equity, Financial Restructuring, Financial Modeling, Corporate Finance and more. Additionally, school-sponsored opportunities exposed me to the finance industry, including trips to Wall Street and Silicon Valley to meet with investment banks, private equity firms, and venture capitalists.
Kelly
Parnell
2015 SMF Alumna | Senior Project Leader, Acquisitions | National Church Residences | Columbus, OH
---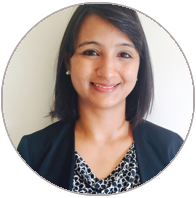 Fisher's SMF program has been an instrumental stepping stone for my career. I learned from some of the best professors in the industry and became a better team player by working with people from diverse backgrounds on group projects and assignments. Action-based projects provided a tremendous opportunity to gain experience working on actual industry projects. I also developed a more robust professional network through industry round table discussions and during company presentations. The SMF degree opened a pathway for me into the investment industry.
Neha
Parashar
2016 SMF Alumna | Vice President, Fixed Income Risk Mgmt. | JPMorgan Chase & Co. | Columbus, OH
---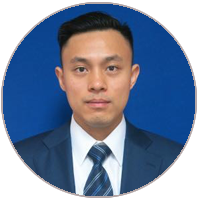 The SMF program provided a smooth transition from academic to professional and, for me, served as a pre-professional training program. The multi-disciplinary courses provided a package of up-to-date financial knowledge and technical skills. Also, my soft skills improved through case studies and milestone projects.
Zijian (Kevin)
Huang
2015 SMF Alumnus | VP of Strategy | Guangzhou Yuexiu Industrial Investment Fund | Guangzhou, Guangdong, China
---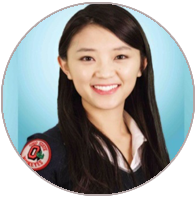 After graduating from the SMF program and starting my career, I implemented many of the technical skills I learned at Fisher and used Macro to help the IT team complete a complicated "Poison Pill Project." Later on, the soft skills I learned while in the program, especially networking and interview skills, helped me land highly desirable offers and continually use my financial skills to back up my teams' projects.
Mia
Yu, CFA
2013 SMF Alumna | Principal Product Manager | Oracle Cloud Infrastructure | New York, NY
Contact Us
No matter the stage of your graduate education journey, we encourage you to connect with us to find answers to any questions you may have about Fisher's Specialized Master in Finance program.
Specialized Master in Finance (SMF) Program Contact:
Program Recruiter: Raahkema Cropper | Schedule a Virtual Call or email the SMF Program at fisher_smf@fisher.osu.edu
Fisher Graduate Programs Office:
Contact Fisher's Graduate Programs Office directly to schedule on-campus activities such as in-person meetings, class visits and campus tours. We will do our best to accommodate your request in-person or virtually within university guidelines - Safe and Healthy Buckeyes.
©2023 Fisher College of Business
2100 Neil Avenue, Columbus, Ohio 43210